EPITA International Newsletter
If this message is not displayed correctly, please consult this page
May 2012
| | |
| --- | --- |
| | We hope that this new edition of EPITA's International Newsletter finds you well ! We have many things to announce. |

This new edition of EPITA's International Newsletter is a special issue dedicated to EPITA's International Week that took place from April 10th to April 13th with the participation of several partner universities of the school. This year the country of honor was China. The first day opened with a conference followed by a panel session gathering representatives from different partner universities and an EPITA alumnus. The second day was very rich with many workshops on countries such as China, India, South Korea, the UK, the USA, Ireland and Germany.

This way EPITA's students could discover different cultures and get precious information on studying or working in an international context. Further workshops provided a detailed overview of our various exchange programs, Erasmus agreements and Dual Degrees. On Thursday, the event moved for a day on our Villejuif Campus allowing students from the Preparatory cycle to benefit from a colorful program with cultural demonstrations and an International Educational Fair featuring our guests promoting their universities as well as EPITA's International Team with all the services and destinations offered to our students.

Back at the Campus in Kremlin-Bicêtre on Friday, after a morning with various international academic conferences, the end of the week was under the sign of festive events such a rich series of cultural workshops led by our international students, artistic and athletic demos and, last but not least, an international party with music and a BBQ until 10pm.

The main goals of this week were: instilling in our students international awareness and the desire to discover new countries and live a semester abroad as well as tightening the bonds with our partners.

We keep fond memories of this week, thank all participants and look forward to our 2013 edition!


Sincerely,

Christophe ROUVRAIS
Director of Development
SPECIAL THANKS


To our partners form overseas:




•

John WETWOOD & Dr. Peter WARDLE, Staffordshire University, United Kingdom.



•

Claire COX & Eamonn NOLAN, Griffith College, Dublin, Ireland.



•

Rui SHI & Ping LI, Shangai Jiao Tong University, China.



•

Jade CHEN, Beijing Jia Tong University, China.



•

Dr. Paul ROHMEYER, Stevens Institute of Technology, Hoboken, New Jersey, USA.


To our international experts:




•

Satyajeet SINGH, Operating System Unix & Windows Professor.



•

Sylvie TOURNIER, Cross-border Management Professor.



•

Giovanni PALMA, EPITA - CSI promo 2005, GE Healthcare Company, Paris.



•

Anne-Pierre De Peyronnet, Entrepreneurial marketing Professor.



•

Axel ULLERN, Information Systems Management & Information Technology Infrastructure Library Professor.


To our EPITA International Master Students who enthusiastically supported the unfolding of this week.

And to our local EPITA students for their unconditional involvement.

Lastly, our team thanks our Managing Director, Dr. Joel Courtois for making this event possible and actively participating in all activities.
| | |
| --- | --- |
| FOCUS OPENING | |
On Tuesday, April 10th the 2012 edition of our International Week launched on the starting blocks with two opening conferences to provide the diversity sought by today's IT students and a surpise for our overseas partners with the Shen Yun Show* (5000 years of Chinese Performing Arts).

The morning session encompassed Mr. John Wetwood's, Director of International Partnerships at Staffordshire University, United Kingdom, Managing Cultural Differences talk in which students were actively introduced to cultural stereotypes to be aware of when interacting with people from various backgrounds both at work and at play.



The afternoon featured our Partners' Round Table during which the university partners who honoured us with their presence on campus, EPITA alumni & staff debated on 3 proposals after having thoroughly introduced themselves as experts in the international field. Panellists and students alike deeply engaged in and provided positive feedback on the topics at stake: on-campus vs. digital education, the use of mobile devises in the modern classroom and social networks' impacts on academia.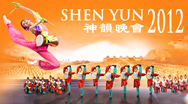 As China was given a special place in our International Week this year, indeed our team decorated both the Kremlin-Bicêtre and the Villejuif campuses with Chinese artefacts, we took advantage of the Shen Yun troop visit in Paris to discover Chinese Classical dance and music from this world renowned New York based China aficionado entertainment group.





*The political views expressed in the Shen Yun show do not reflect EPITA's opinions and the evening was solely planned for its culturally inclined entertainment value.



| | |
| --- | --- |
| FOCUS INTERNATIONAL FAIR | |

EPITA Paris offers two campuses, the historical one located at the Southern Porte d'Italie entrance of Paris city and the Villejuif campus primarily home to Freshmen & Juniors. While most events took place on our historical campus, the International Study Fair was held on the Villejuif Campus.

Shortly after a post set-up partners' brunch, the energetic Vamos Capoeira master Bamba gave the students an initiation to these Brazilian martial arts to warm us all up into an active International Fair afternoon.



While EPITA has agreements with over forty partners, we had the pleasure to have 10 different universities represented by either a university staff member or a team of students having studied abroad there or currently in exchange at EPITA. The International Relations offered information on all other options including ERASMUS destinations and the Career Services provided resources on internships and jobs overseas.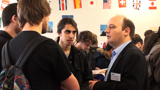 We are pleased to have had a very busy fair with high student involvement and a myriad of questions on semesters abroad, double diploma, ERASMUS and working abroad. As Freshmen and Seniors alike were invited, we were delighted that our university partners could interact first hand with the array of EPITA students.




The International Relations Team, led by Managing Director Dr. Joel Courtois took the guests of honors to a traditional French Brasserie as a farewell evening.


| | |
| --- | --- |
| FOCUS CULTURAL WORKSHOPS | |
For the last day of the International Week, our EPITA International Master students volunteered to organize cultural workshops. It was an occasion for students to meet and share cultural traditions. Above all, it was a moment of joy and sharing!

They offered different activities to the local EPITA students:


| | | | |
| --- | --- | --- | --- |
| Rangoli | | | |
Here it was an explosion of color!
| | | |
| --- | --- | --- |
| Cricket | | |
There, students could practice a new sport !
| | | | |
| --- | --- | --- | --- |
| Cooking | | | |
And after sport, let's taste some dishes from all over the world! Was it spicy?
| | | |
| --- | --- | --- |
| Calligraphy | | |
| | | |
| --- | --- | --- |
| Dance | | |
| | | |
| --- | --- | --- |
| Yoga | | |
And they do not miss the chance to develop their artistic sensibility
with calligraphy, dance and yoga workshops!
| | |
| --- | --- |
| ODDS & ENDS | |
On Wednesday 11th April 2012, the program focused on Countries Workshops in order to prepare our students for international mobility for their studies and especially for their future career. They could learn more about the professional context and daily life of the different countries that were represented: India, USA, South Korea, Ireland, UK, Germany, and China.

Then, we organized conferences about academic international mobility in order to present all the opportunities of studies that are offered at a graduate level. The partner universities could present their universities and programs of dual degrees.

On Friday, international experts gave technological conferences about information technologies but adding the specificity of an international context, in order to give to our students a different vision of the subject. The lecturers are all professionals from the IT business world and are particularly open to a multicultural approach.
EPITA Graduate School of Computer Science - 14-16 rue Voltaire - 94276 Le Kremlin-Bicêtre - France
www.epita.fr - international@epita.fr - Tel: 01 80 51 71 37
Privately Endowed Graduate Educational Institution. Member of IONIS EDUCATION GROUP

Source:
http://mailing.ionis-group.com/epita/newsletter-epita-internationnal-mai-2012.html