EPITA International Newsletter
If this message is not displayed correctly, please consult this page

April 2012
| | |
| --- | --- |
| | We hope that this new edition of EPITA's International Newsletter finds you well ! We have many things to announce. |

The third month of 2012 has been flourishing, like the magnolia in one of our campus courtyard, with lots of projects and events ! And April will follow the same path !

In March, we have welcomed the new cohort of international students providing lots of activities. EPITA has joined the program « Science Without Borders » through which we will welcome on campus Brazilian students. Our research laboratory, LRDE, participates in a new project of national scope. To start the month of April, we are organizing for the fourth time the International week during which we will be glad to welcome several international partners and in which the International Master cohorts will actively participate.

So we wish you a good reading and a wonderful month of April! But beware: « In April, don't wear even a thread less » !


Sincerely,

Christophe ROUVRAIS
Director of Development


Albane Ariza,
International Programs
Manager



Célia Fernandez,
Exchange Programs
Coordinator

Anne Menard,
Executive Assistant



Daniela Becker,
ERASMUS Coordinator


| | |
| --- | --- |
| Happening on Campus | |
International Week: 4th Edition!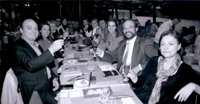 From April 10 to April 13, EPITA will be hosting the 4th Edition of our International Week during which our partners and team will provide a variety of lectures, conferences, workshops and international fair to both initiate and encourage students in their fourth year at EPITA to study and work abroad. Like every year, we honour one region of the world. This year, we decided to choose Asia !





LRDE Participates in National Project « TerraRush »



The « TerraRush » project has been selected as well as 18 others (including the project « eTourism Augmented Reality » you have read about in our February Newsletter) among over 70 applications. This is the result of the first call for proposals « Scanning Technologies & Enhancement of Cultural, Scientific & Educational Content » within the framework of the Investment Program for the Future launched by the French government.


| | |
| --- | --- |
| From the Students | |
| | | |
| --- | --- | --- |
| | Welcome Week | |
EPITA's Winter 2012 cohort arrived on campus March 5th and to engage in its 5-day Welcome Week. Designed to foster not only cohort cohesion but also to provide an integrational toolbox mixing administrative, academic, language acquisition and cultural elements to kick start the students' new life in Paris.


During our Discovery of Paris Day, students provided our team with feedback on the week and amongst their favorite activities came our Health Insurance, Academic workshops in addition to our Cultural Outing.
Counting over 20 students, EPITA's Winter 2012 brings a range of new talents from Europe and Asia to our Le Kremlin-Bicêtre campus. The International team is proud to host this Class and wishes the new group a sky-rocketing sojourn in France.

| | | |
| --- | --- | --- |
| | Science Without Borders Programme | |
In December 2011, France has decided to partake into the Brazilian programme « Science without Borders » in order to support academic and scientific mobility. From February 2012 and over the next four years, 10 000 Brazilian students will receive scholarships to pursue their studies in French institutions (at a Bachelor, Master, and PhD level). EPITA is going to participate in the programme that is managed by Campus France and thus EPITA will welcome Brazilian students soon on campus !


| | |
| --- | --- |
| From the Corporate World | |
Keep up the Cyber Fight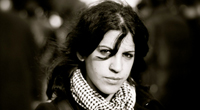 Early March, EPITA got the chance to host Lina Ben Mhenni, Tunisian cyber-activist, who participated in a revolution during which new technologies have played a decisive role. Ms. Mhenni stimulated a rich discussion on the political implications of Information Technologies.



| | |
| --- | --- |
| Recipee of the month | |
Baked Lamb Chops

In France, people traditionally prepare lamb for their family gatherings. We selected easy lamb shops for you to try !

These are very tasty, and make for an easy main meal to prepare. Try serving them with mashed potatoes, peas and pumpkin.

Original Recipe Yield 6 servings.



Ingredients
Directions
• 3 eggs
• 15 ml Worcestershire sauce
• 12 (5.5 ounce) lamb chops
• 215 g dry bread crumbs

1. Preheat oven to 375 degrees F (190 degrees C).
2. In a medium bowl, combine the eggs and the Worcestershire sauce; stir well. Dip each lamb chop in the sauce and then lightly dredge in the bread crumbs. Then arrange them in a 9x13-inch baking dish.
3. Bake at 375 degrees F (190 degrees C) for 20 minutes, turn chops over, and cook for 20 more minutes, or to desired doneness.


Parting Thoughts



« En avril ne te découvre pas d'un fil »



This famous French expression, literally « In April, don't wear even a thread less », means you better should not store away your winter coats, because you can't count on warm weather before the month of May. By the way, the saying finishes, « Mais en mai, fais ce qu'il te plaît. » = « But in May, do what you like ». In usual English the full saying declines: « Till April's dead, change not a thread Cast not a clout till May is out ».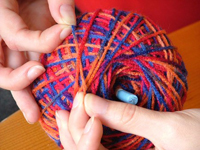 In Europe, before spring settles for good, the rain washes away the last traces of winter during the transition period. Each country has its own perception of this period. Italians always take their umbrella in March recommending: « Marzo pazzerello, esce il sole e prendi l'ombrello » (« March crazy, the sun comes out and grabs an umbrella »). In Spain people are afraid of down pouring rain in April:« En abril, agua es mil » (April, the month of thousand waters). The Germans say that April has an unpredictable character: « April, April, macht was er will » (« April does what he wants »). That's why the French recommend waiting until May before putting on light clothing.


EPITA Graduate School of Computer Science - 14-16 rue Voltaire - 94276 Le Kremlin-Bicêtre - France
www.epita.fr - international@epita.fr - Tel: 01 80 51 71 37
Privately Endowed Graduate Educational Institution. Member of IONIS EDUCATION GROUP

Source:
http://mailing.ionis-group.com/epita/newsletter-epita-internationnal-avril-2012.html